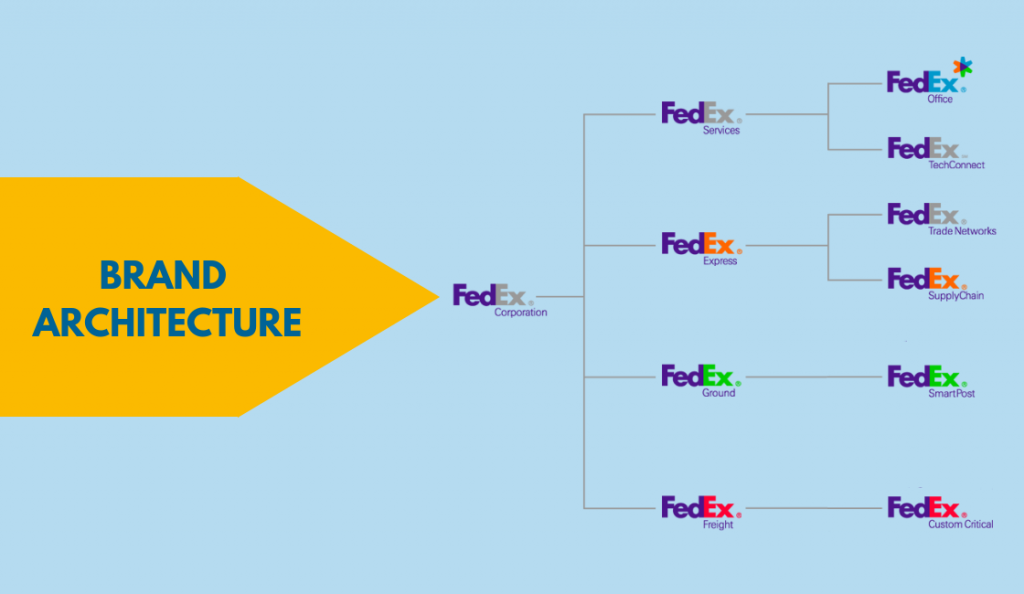 Brand Architecture organises brands, its products and services to help its audience recognise and access. A successful brand architecture makes customers identify the entire family of brands just by knowing or understanding a single brand in the family.
Well-Established brand architecture is very much important for brands to be successful and it is a guide for brand extensions, sub-brands and making of new products and services. The brand architecture also acts as a road map for further brand developments, brand identity, and make customers value the entire brand family.
Brand Identity is components related to a person, product, services, and company. For examples, brand logo, brand tagline, brand typography, a brand colour pallet which creates an appeal to the audience and it is a language used to converse with the consumers.
Consistency plays an important role in brand identity, the brand should send consistent messages to their audience, then only the products and services of the brand will reach a major audience and it will be recognised by the public.
A Branded House is one of the brand architecture types and in this type, the main brand becomes the source of identification. Some of the examples are Google, Apple, FedEx, and, ING etc.
A House of Brands is another type of brand architecture and it is the exact opposite to the branded house, each sub-brands are independent and each has its own audience, design, marketing, look and feel. Some of the examples are P&G, Nestle, and General Motors etc
Some of the brands neither fall under the House of Brands or Branded House and they are called as a Hybrid Model or Endorsed Brand model. In this model, the sub-brands require enormous support from the well-established parent brand. Examples are Xylo, Westpac, and Toyota etc.
looking for branding services?
Pop in your details and one of our qualified
professionals will be in touch.